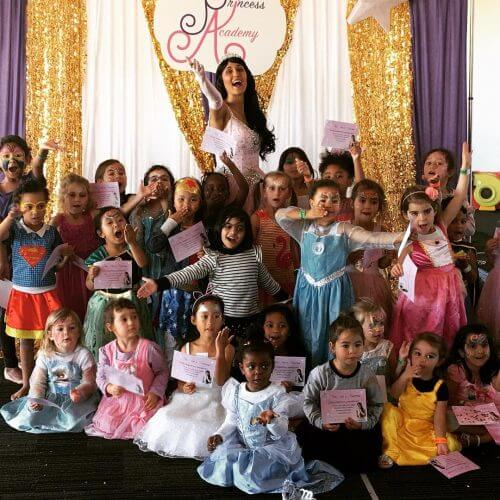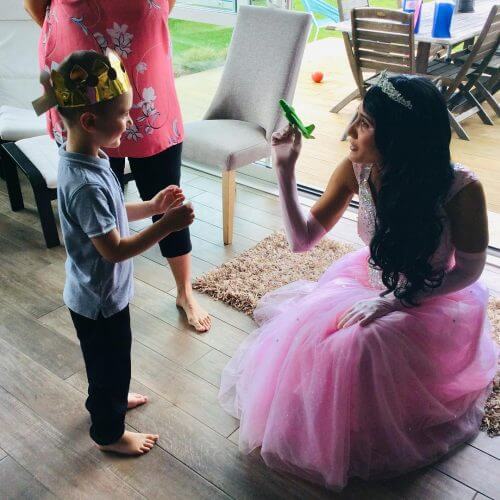 *Option 1:
$300 incl. gst ($80 per hour additional)* - up to 15 girls.
* 1 hour of singing and dancing with ribbon wands to the Princess original show where at the end the girls will get a Princess Certificate and Tiara.
* The birthday Princess will get a special Princess gift, personal Princess  birthday card signed by Princess Aria and a special birthday song sang to her.
* Also includes games (Princess Aria says, Elsa's freeze dance with bubbles, Twinkle star treasure hunt with prize)
* And finally Sparkly makeup and glittery princess hair (if time allows one or the other).
*Option 2:
$180 incl. gst ($80 per additional hour)
* For 1 hour Princess Aria appearance (Meet & greet, mingling with guests, taking photos, giving princess lessons etc.)
*Option 3:
SUPER PERFECT PRINCESS PARTY PACKAGE - $530 incl. gst ($140 per additional hour)* During the hour long Super hero/Princess experience, Princess Aria and your hero of choice will come and entertain the kids with songs & dancing, games, giant bubbles (if possible on the day) and balloon twisting! This package allows for up to 25 kids.